Meet the Research Team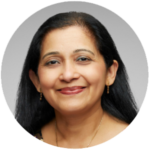 Jaya Dantas
Dr Jaya A. R. Dantas is Professor of International Health, in the School of Public Health and coordinates the Postgraduate Research Program (MPhil & PhD) in International Health. She was appointed Dean International in the Faculty of Health Sciences from February 2018. Between 2011 and 2017, she was Director of Graduate Studies in the Faculty of Health Sciences and chaired the Faculty Research Training Committee.
Jaya has undertaken refugee and migrant research since 2000 and has undertaken studies in Rwanda, Uganda, Timor Leste, Sri Lanka and Australia. Her central research interests focus on the consequences of post-conflict adversity on women and youth; the social determinants of health, and resilience and empowerment processes among refugee and migrant populations. Jaya's research uses rights based participatory approaches to understand health and social inequalities. She is experienced in international field mixed methods research comprising community household surveys, vulnerability assessments, participatory and ethnographic research.
---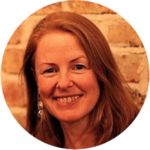 Shelley Gower
Shelley Gower is a PhD candidate in International Health, Lecturer and Research Officer at the School of Nursing, Midwifery and Paramedicine at Curtin University, Perth. She has previously been involved in research projects focusing on women's experiences of maternity care, development of cultural competence in Australian nursing students and exploring the settlement experiences of refugee women through photovoice.
Shelley has Post Graduate qualifications in Health Policy, and has been active on a number of boards, committees and advisory groups, both within the Health Department and in non-government organisations. Shelley also has Post Graduate qualifications in Education and has 7 years' experience teaching in Perth high schools and internationally.
---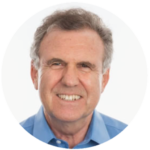 David Forbes
David Forbes is an internationally experienced Business Manager/CEO, Skilled Communications Advocate; Professional Risk Analyst/Consultant. Established the first multi-cultural global security/risk management team within the international express logistics industry, leading a team covering 140 countries. Subsequently, he was CEO/President of security risk management and systems design businesses in the UK and USA and a past Research Analyst/Acting Chief of Staff, Electorate Office for a West Australian Federal Senator, West Perth and Parliament House, Canberra; specialising in Education, Healthcare, and Employment. His qualifications include a Graduate Diploma and Master's Degree in Security Management (Loughborough University UK); Graduate Certificate in Research Commercialization; Doctor of Philosophy, Information Systems technology (in cross-cultural healthcare) from Curtin University. David has been a coach and mentor for English as an Additional Language (EAL) supporting migrant refugee university undergraduate students at Curtin University since 2018.
---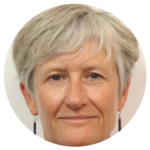 Alison Reid
Alison Reid is an Associate Professor in Epidemiology and Biostatistics in the School of Public Health. She has a BSc (Hons) in Anthropology from University College, London, a MSc in Medical Demography from the London School of Hygiene and Tropical Medicine and a PhD in Public Health from the University of Western Australia. Her research interests include the occupational health and safety of migrant workers. Specifically, her migration-related work examines exposure to workplace carcinogens, psychosocial hazards (bullying,racism, precarious work, overskilling etc) and work-related injuries and fatalities among migrant workers and compares their prevalence of exposure to that of Australian-born workers.
---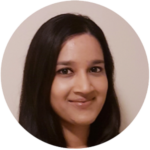 Zakia Jeemi
Zakia Jeemi is a Research Assistant in International Health, School of Public Health at Curtin University. Zakia has a Master's Degree in Public Health from the University of Western Australia and her Master's project was a sub-study that explored solar UV exposure and physical activity in children at childcare centres in Perth.
Zakia has experience in mixed-methods research and her interests include social determinants of health and participatory research among culturally and linguistically diverse (CALD) populations. She is currently assisting in research on EMPOWER, a physical activity intervention for South Asian women, and interpreter service use in CALD populations in a secondary hospital in Perth.
---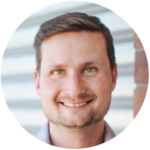 Jonathan Hallett
Jonathan is a Senior Lecturer in the School of Public Health at Curtin University in the discipline of health promotion and teaches political theory and policy advocacy to public health students at undergraduate and postgraduate levels. Jonathan's research is based at the Collaboration for Evidence, Research and Impact in Public Health (CERIPH) (formerly WA Centre for Health Promotion Research), a multi-disciplinary applied research group focused on translational research and community partnerships. He is also a member of the management team for the Sexual Health and Blood-borne Virus Applied Research and Evaluation Network (SiREN) and a member of the National Drug Research Institute.
---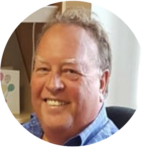 Paul Kebble
Paul Kebble has been an English language teacher, teacher trainer and academic for over thirty-five years and in eight different countries: U.K., Barbados, Portugal, Brunei Darussalam, United Arab Emirates, Australia, Malaysia and Singapore. Paul presently holds an academic position at Curtin University as Coordinator of English Language Development within the Faculty of Health Sciences. Among other positions, Paul has worked with UNHCR in Malaysia supporting teachers providing primary and secondary learning for refugees, predominantly from Burma. He has also worked for AMES teaching English to adult migrant professionals and literacy/numeracy to high school migrant students in Perth.
---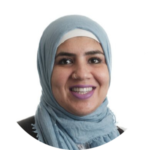 Rehab Ahmed
Rehab Ahmed, came to Perth from Cairo, Egypt in October 2001 after she had successfully completed a Bachelor Degree in Archaeology and had a successful career in administration. She speaks Arabic, English and French. In 2014 Rehab successfully completed a Diploma in Community Services of Work because she realised she wanted a career in which she could make a difference in women's lives by providing hope, encouragement and the knowledge that they have choices. Rehab successfully has completed Diploma of Interpreting (LOTE) in 2018. Rehab is working at Ishar Multicultural Women's Health Services since 2014. She is currently the Carer Support Services Manager.
---
Meet our Mentors
Niranjani Wickramasinghe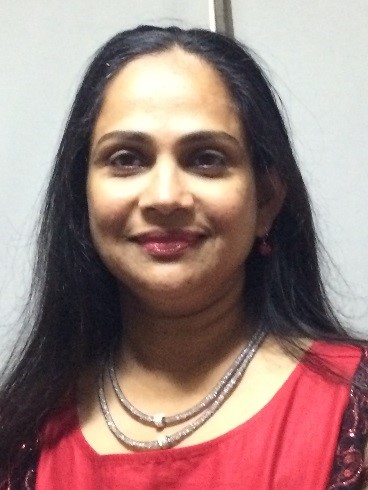 I have been working as a research assistant at the School of Public Health from 2014 to date and I have a doctoral degree (PhD in Public Health) from Curtin University, MSc degree from the University of Peradeniya and BSc (Natural Sciences) from Open University of Sri Lanka. I have worked as a clinical dietitian, laboratory scientist and teacher in Sri Lanka, obesity management dietitian in Abu Dhabi and Dubai. I have professional affiliations with following professional bodies in Australia; Registered Nutritionist Nutrition Society Australia, Member of Public Health Association Australia, Member of Australian Health Promotion Association. Also, I have following volunteer experiences; Sir Charles Gairdner Hospital Cancer Centre Guide and Support Volunteer, Volunteer Task Force Admin Officer (Volunteer) Carlisle office, Graduate Studies Admin Officer (Volunteer) Faculty of Health Sciences, Faculty of Health Sciences, Curtin University, President of Higher Degree by Research Student Society, School of Public Health, Faculty of Health Sciences, Curtin University from Mar 2016-Mar 2017; School Banking Coordinator and active member of P&C Willetton Primary School from Jan 2016 to date; Team Manager of U9 Canning Soccer Club 2018 and I am responsible for the liaison between the coach, parents, players and the Club. Cultural and language teacher at Perth Sinhala school and Perth Sri Lankan Buddhist Temple from Jun 2013-Jun 2016.
Rashmi Watel
Rashmi Watel is a local Perth mum who immigrated from India to Australia in 2012. She has an engineering and project management background, and has worked in the corporate world for close to two decades. Her entrepreneurial journey was totally driven by her circumstances. She is passionate about Public speaking. She not only speaks herself; she teaches and empowers individuals with culturally and linguistically diverse backgrounds to become better communicators. She is an active WA ambassador for the Mental Health Foundation of Australia. She is actively helping bilingual individuals craft their story and become confident communicators.
Chloe Leow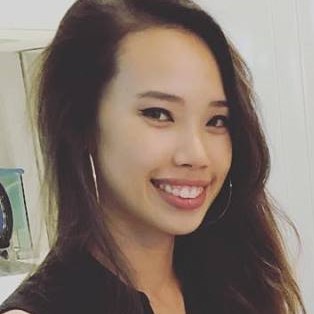 Hi, my name is Chloe, I was born and raised in Singapore. I have been living in Australia for 11 years now. I packed my bags at age 17 and moved to Australia by myself, to further my studies. I studied a double major and graduated with a Bachelors of legal studies and criminology. I now work within the Finance industry and am working towards my Masters in financial planning (that is my end goal at this stage). I now live, work and recently bought my first home in Perth.
During my spare time, I love to give back to the community. I enjoy organising events and connecting people. Most of all I love that I am able to use my skill set to help anyone in need.
Noha Amin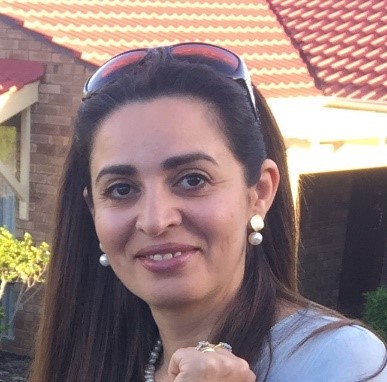 Hi, my name is Noha. I was born in Egypt and lived there until the age of 21, then got married and went on to discover the world through my husband's work. I have been lucky to live in different countries and enjoy and learn about so many different cultures, starting with moving to Nigeria for 2 and half years, then Jakarta Indonesia for nearly 2 years where I had my firstborn son. After that was lovely Vietnam where I have been working as a kindergarten teacher for a couple of years. I then had my second baby daughter in Cairo Egypt during a visit back home. After 3 months I arrived in Australia in 2002 to join my husband. I had my own family day care for over 3 years then baby daughter arrived. After a while, I started working with age care where I stated as a support worker and progressed to team leader managing 5 case managers and over 600 clients. I'm now privileged to work with Ability centre as a Community Inclusion and Self-directed Services Coordinator where we enable people with disabilities to access the community and participate in activities through NDIS funding.
I speak fluent Arabic and English, I can also speak German.
Rukmini Aryal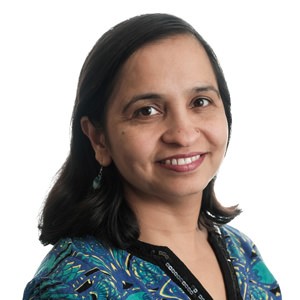 Rukmini Aryal came to Perth from Nepal in 2008 on an international student visa. While she lived in Nepal she studied at Tribhuwan University where she received a Bachelor of Arts (English literature and sociology). She speaks Nepali, English, Urdu, and Hindi.
Rukmini has worked at Ishar Multicultural Women's Health Centre since May 2010 where she is currently the Information Officer.
Rukmini enjoys writing poems in Nepali, listening to music, spending time with her family and traveling.
Shalini Noronha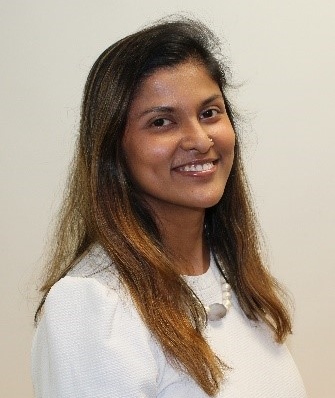 Ms Shalini Noronha joined the Ishar team in February 2018 as the Yoga teacher. Following this, she volunteered with Ishar as a Social Worker and then formally acquired the role in September 2018. Shalini holds a Masters of Social Work and a Bachelor's Degree in Commerce which she completed in India. She also has completed the Yoga Teacher's Training Course from India. Shalini has over 10 years of experience working in the development sector, with a major focus on women and children.
Shalini speaks English, Hindi, Urdu, and Marathi and in her spare time enjoys spending time with her young family, reading, cooking, traveling, and of course, yoga.
Linda Zammar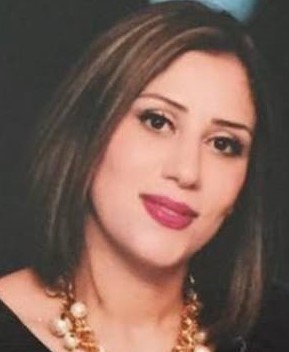 I came to Australia 17 years ago and currently, I am working as a bilingual support worker with Ishar and Red Cross. And I also did volunteer work with mercy car in migrants English conversation program.
With regard to my qualifications and experience, I have a Bachelor Degree in English Literature from the Lebanese University. Most recently I completed two courses of introduction to interpreting and currently I'm on my last term of studying Diploma of Interpreting. During my studies, I participated in several workshops where I was required to provide translation to Arabic guests. Moreover, I have also been successful in providing interpreting to family and friends.
I am proficient in both Arabic and English and I possess high level of speaking and writing skills. I maintain a great understanding of cultural aspect which enables me to provide a high quality service in a respectful and culturally sensitive manner.
I have a strong desire to make a positive difference in people's lives and I believe I would be an assist to your Organization if given the opportunity.
Mamta Kochhar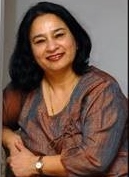 I migrated to Australia 17 years ago along with my husband and two boys mainly to seek a better future for my sons. After working for more than 7 years in Senior Secondary as a Physics teacher, I decided to change gears and serendipitously found a job in the Adult Migrant English Program which became my calling.
Sincerity and integrity are the two values that I believe one must abide by to contribute to others in any real way. My work with migrants led me to seek better ways to serve them as it involves much more than teaching English. I trained as a life coach with Anthony Robbins in 2014 as I felt a need to learn how to help them with mindset and goal setting.
Today I am an Advanced Skills Lecturer in South Metropolitan TAFE. I am also the founding President of United in Diversity, a not-for-profit that works to help migrants and refugees into the community so that we can have an even more cohesive community in the future. I have undertaken a wide range of volunteer roles with organisations such as Youth Focus and Chinmaya Mission.
I passionately believe that the world of the future will be a world where people will be able to embrace differences and work collaboratively regardless of gender, sexual orientation, religion, nationality or culture.
Cherylann MaGee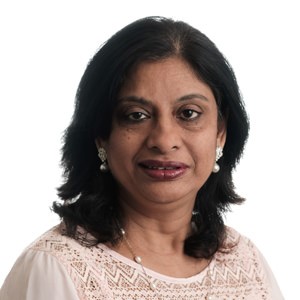 Cherylann is a Dentist by profession (Bachelor of Dental Surgery) with over 21 years' experience in private dental practice in her home country, India. On migrating to Australia, she commenced working at Ishar in 2011, initially as a volunteer and then as a Project officer- Outreach Services and as the Health Support Officer. After a short break from the organisation, Cherylann resumed work at Ishar in 2016 as the Project Officer- Client Services (Carer Support Services).
Prior to this, Cherylann worked at the Department of Immigration and Border Protection as a Case Officer and also as an Assistant Property Manager at a Real Estate Firm.
Cherylann is passionate about giving back to the community and has volunteered at St Vincent De Paul (Vinnies) and at Salvation Army (Salvos) store in the past. Her hobbies include card making, bike riding and other outdoor activities. She also enjoys dancing and listening to music. Cherylann speaks English, Hindi, Urdu & Marathi.
Mary Gurgone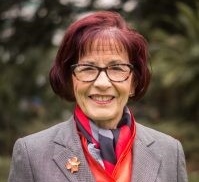 Executive Business Consultant
Responsible for project direction and management on larger projects, specialist advice and quality assurance.
40 years of experience in education, training, stakeholder and community engagement.
Mary is a leader in building individual and organisational capability to capitalise on language, culture and diversity of workforce, clients and community. An important part of her work has been devoted to Aboriginal well-being. Her public sector experience spans education, training, audit, evaluation, policy and planning roles. Since joining Fortis Consulting in 2009, she managed the rapid growth, business diversification, partnership development and organisational change that led Fortis Consulting to be identified as one of the top 30 consulting businesses in WA and winning the WA Multicultural Private Sector Award in 2016 https://www.omi.wa.gov.au/EventsInitiatives/Pages/MMRAHonourRoll.aspx
Mary volunteers with the Zonta House Women's Refuge where as Chair of the Board she led the development and establishment of the award-winning Positive Pathways program that continues to help women to stay safe and lead fulfilling lives after leaving the refuge. As President of the Zonta Club of Perth, Mary led the Kimberley-based Aboriginal project which has achieved improved safety and employment outcomes for young people.
Qualifications:
Master in Bus. Admin.
BA English and Italian
Teacher's Higher Cert.
Interpreter and Translator (NAATI)
Graduate AICD
Cert. IV in Training & Assessment
Michelle Stanković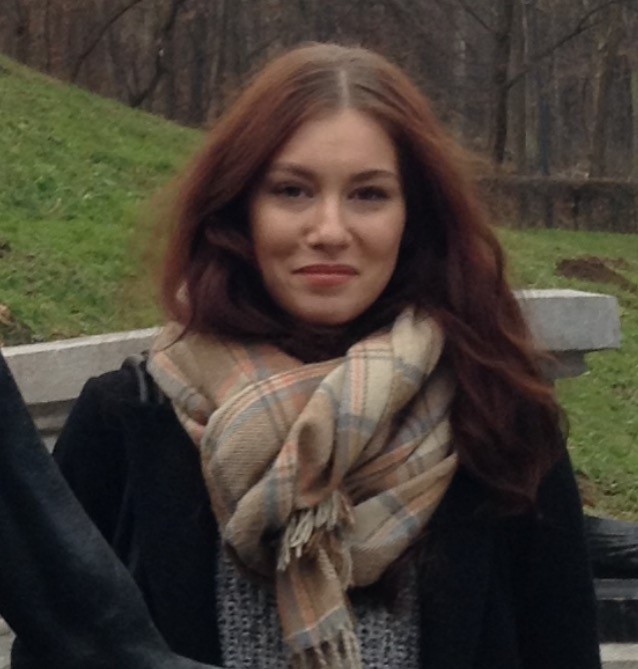 Hi, my name is Michelle. My family moved to Australia in 2000 after being displaced by the conflict in the Balkans. Emigrating was a challenging, but ultimately rewarding, experience and I feel honoured that I can use my knowledge and experience to support other women in this position. I completed my Bachelor's degree in 2017 and I now work as a research assistant and casual psychology tutor at Curtin University. In 2018 I started my PhD part-time, doing research on bilingual emotion and decision-making. I am hoping my research will one day be used to help migrants, especially recent migrants who are still learning a new language. I am bilingual myself (Serbian-English), and am always trying to learn new languages. During my spare time I am mostly on Skype to my relatives overseas, but I also enjoy gardening and cooking.
Michelle Minjoot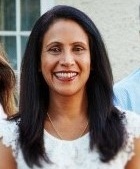 I am an Anglo-Indian that migrated to Australia 32 years ago with my mum, dad and brother, my sister followed later. I am proud to be a daughter, sister, aunty, great aunt and mother to one son who has always made me proud. We are a loving family who firmly believe in the value of hard work.
I have a full-time job and work for a Federal Government, Executive Agency. I have been at the Agency for 25+ years and have performed various roles. My current role is a Multicultural Services Officer where I engage with other federal, state and local government departments, community groups/leaders and non-for-profit stakeholders to better assist our Migrant, Refugee and Asylum Seekers. I have a Diploma in Community Services and a Certificate IV in Alcohol and Drugs Counselling which adds value to the way I provide assistance to the community. My spare time is spent gardening, cooking, practicing yoga, learning how to swim, hiking and spending time with my family and friends. I enjoy seeing people challenge themselves to be better version of the person they are.
Vimala Beaucasin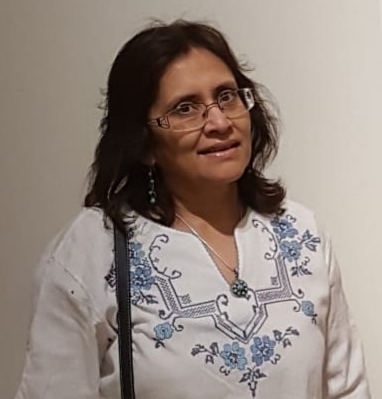 A Social Worker with a Master's Degree from India, I migrated to Australia with husband and toddler in 1991. I continued to work in my profession, but found myself in a totally different setting – from urban and rural community development to health and aged care! Even though English is my main language, it took me at least a couple of years to adjust to the Australian way of life. I found tremendous value in having a Mentor at work, a fellow Social Worker, who helped me in more ways than she realized, to adjust to a strange new workplace and learn on the job. As I now look back on the joys and sorrows of my personal and professional life, I feel empowered to Mentor new generation migrant women. In-between work and volunteering, I enjoy creative writing, travel and having fun with my toddler grandchildren.
Hana Tserenkhand Byambadash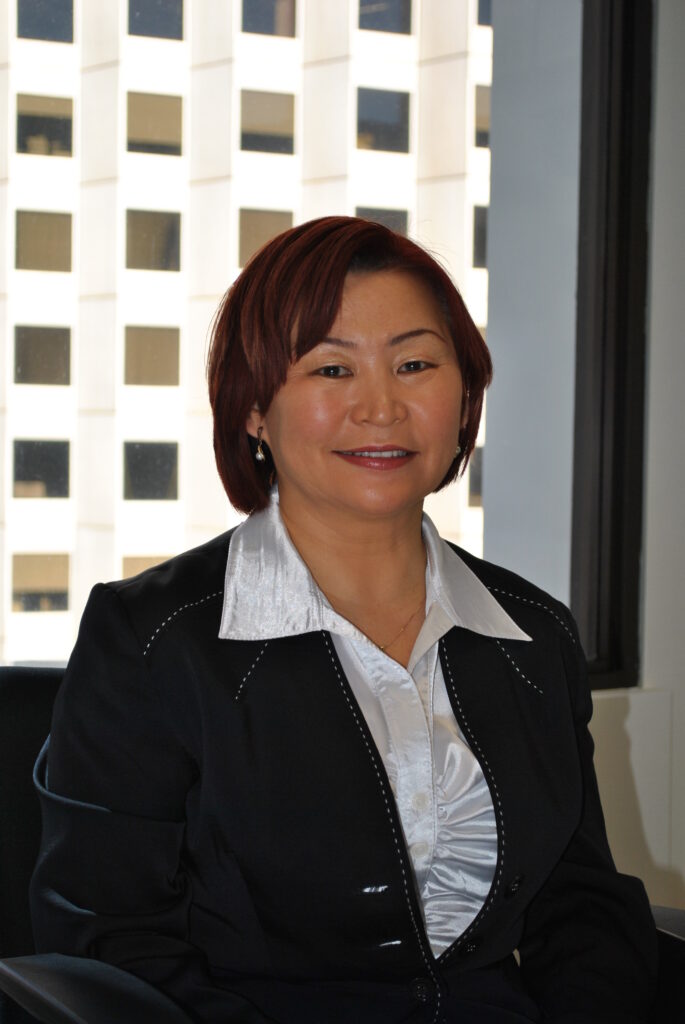 Hana has a solid academic background, including a Master's Degree in International Business from Curtin University of Technology, Western Australia, a Graduate Diploma in Management from Institute of Administration and Management Development, Mongolia, and a Bachelor's Degree in Engineering and Economics from Mongolian State University. Hana is Australian qualified Trainer, she completed Certificate IV in Training and Assessment.
Hana is an internationally experienced business development consultant and trainer specialising in Mongolian – Australian Business. She has developed and facilitated interactive business, customer service, cross-cultural communication, project management, and leadership programs. Having lived and worked in Australia for more than 20 years, Hana has considerable cross-cultural communication experiences and is an effective facilitator across cultures.
Hana has extensive experience in developing and facilitating accredited competency-based training programs, and ten years of teaching both in public and private universities in Mongolia. She also has four years of teaching experience for international and local students in Western Australia.
Hana has worked with international expatriates working in Mongolia and assisted Mongolian families to adjust into Australian multicultural society. She has acted as a Mentor for Mongolian personnel working in mining in Karratha, Western Australia. A recently completed two-year project saw Hana work with an Australian engineering company educating staff on Mongolian business and social culture to aid their assignment in Mongolia.
She has developed numerous pre-departure cultural orientation training packages on Mongolian business culture customised to individual Australian business and company needs.